After the movie (Observe and Report - not so recommended, kind of depressing, made my stomach hurt, that's another post.) last night we went and wandered around Big Lots where you can find everything you ever wanted that you didn't even know you needed for like a dollar.
For instance shade grown, fair trade coffee pop: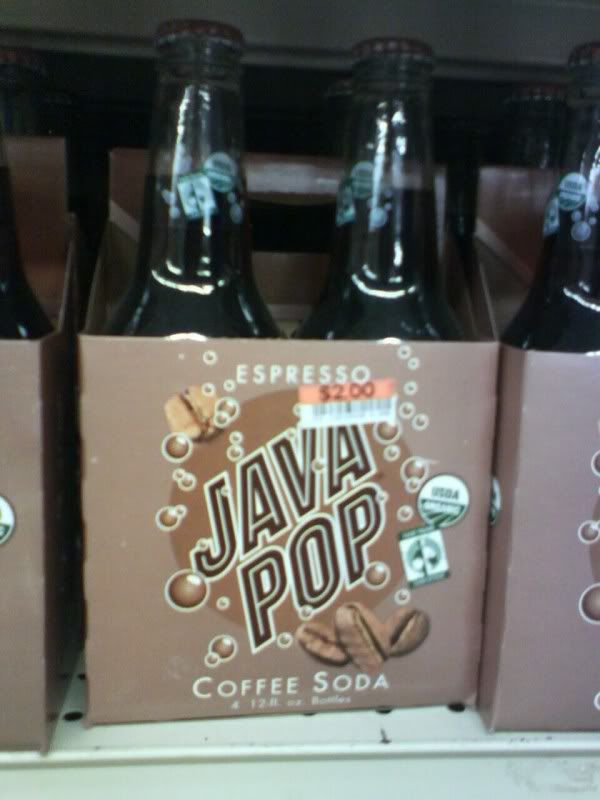 or Pop with a pin up on it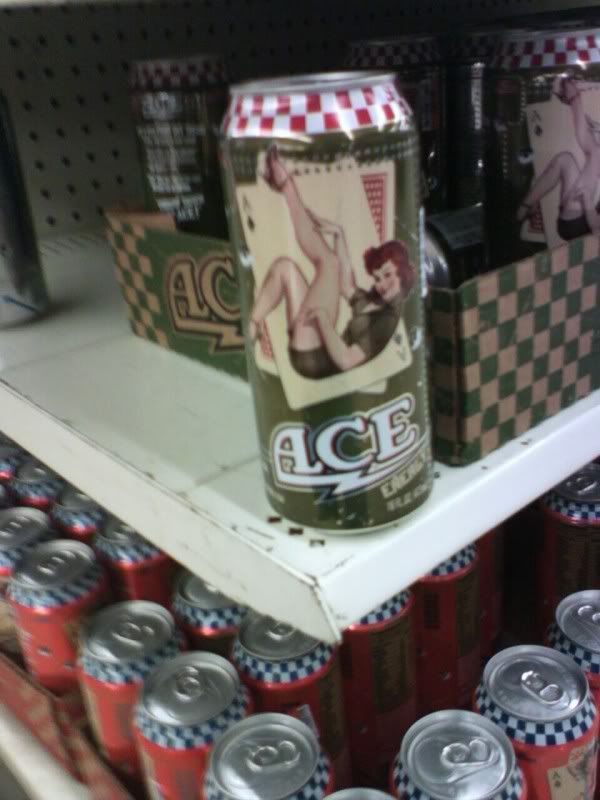 The drink selections are always the funniest and last night was no exception, after I found Java Pop and ACE, I found the shelves of Hooters Energy Drink, though I thought it would be more appropriate to have Hooter's Chocolate Milk (Bad-ump bump!)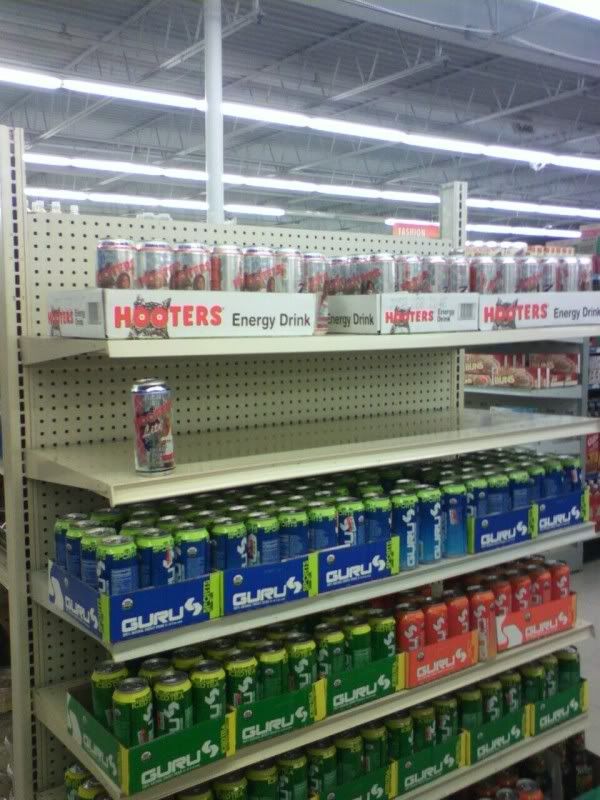 The top shelf was still full of the brunette cans,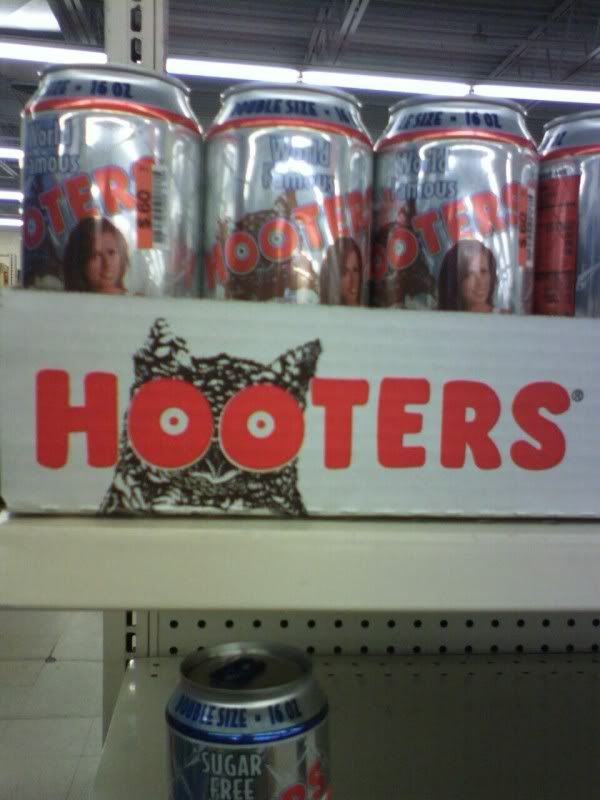 The bottom shelf held one lone blond can. WTF Hooter drinkers?! The Blondes taste better?!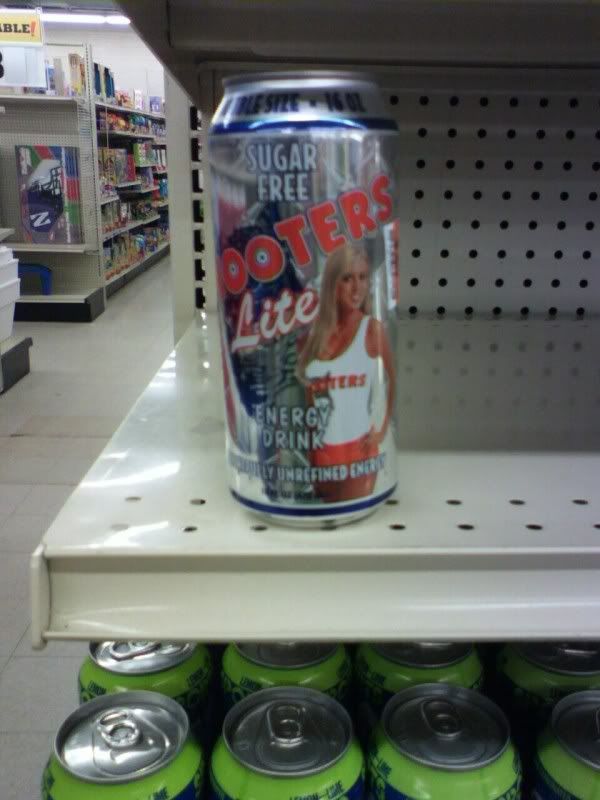 Over in the cereal isle I found
and then just before we left the store, the universe leaned over and whispered 'Wolfgang' again in my ear (it's come up in some oddly random ways this week and that's weird - thanks T.)